27 Videos
---
The course can take you as little as a week to complete or as long as you need to digest all the information. There are 27 videos in addition to a JZ Fitness Lifestyle Manual.
5 Anchors
---
For your convenience, each of the five anchors is broken down into mini sections to make it manageable and time efficient.
20 Years of Expertise
---
These five anchors, used for over 20 years, have helped thousands of individuals slow down the aging process and experience permanent weight loss.
You Can't Keep the Weight Off
---
There are too many weight loss programs out there, yet you are unable to be successful in keeping your weight off. You've spent thousands of dollars on promises to take back your life, but no plan seems sustainable.
In addition, the confusing and conflicting information on the internet provides too many options for how to get started. You might fear flu season because your immune system always gets hit hard. You're tired by noon and sleep overall is poor. The struggle is real and you feel derailed from anything additional being thrown at you from family or work. While you really want to be healthier, having one extra thing to focus on is quite daunting.
With the JZ Fitness Lifestyle course there are only five anchors you must master to optimize your health. You get to master these five anchors first and as you do, you will notice weight loss, more energy, better blood physiology, a better mood, and overall a feeling of self-control, never experienced before.
You've probably tried many programs and courses in the past and did not succeed.
---
You felt defeated, but I don't blame you.
And I don't blame the courses or programs either. It could be possible these programs weren't clear enough or were unrealistic. Perhaps such programs were too restrictive. Perhaps there were too many distractions in your way from doing the work. Perhaps fear of change fogged the path for your success.
Most people worry about having to say goodbye to their lives when embarking on a lifestyle change.
The great news is, you don't have to.
However, you must create a manageable framework that's easy to comprehend and targets optimal health allowing you to enjoy "fun times" without ever overindulging.
Creating balance is learned over time. The missing link to aging well and feeling great from day to day is developing a solid framework for optimal health. And the JZ Fitness lifestyle is that framework. And the JZ Fitness lifestyle is that framework.
Well,
What If...
---
You finally mastered your lifestyle and no longer needed to be on the never-ending quest for weight loss again?
Your energy elevated and suddenly you had the stamina to play with your kids or grandkids and not feel irritable?
Your mental acuity improved drastically for work and you didn't dread waking up on a Monday morning?
You could finally learn how to live an optimal life, having treats here and there, without feeling guilty about the calories or carbs?
You could make these lifestyle changes starting today? Wouldn't it be great to not deal with this next year at this time?
Introducing...
JZ Fitness Lifestyle Course
---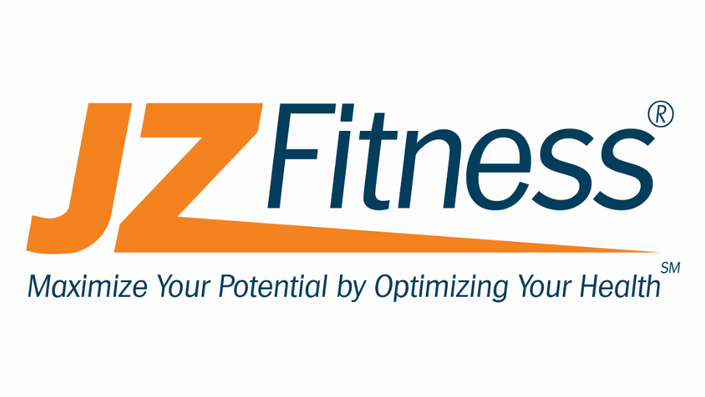 The JZ Fitness lifestyle course introduces you to the five anchors for optimal wellness. The course is designed to pave the way to help you through doable action steps to feeling better while dropping unnecessary weight.
Restricting your mind is a thing of the past. This course is not about restricting what you can and can't do. The course is designed to educate you so that you can make the best decisions for your life allowing you to maximize your true potential.
---
This course is for anyone who has tried many diets and exercise programs and has failed countless times. Within this course, we mitigate failure as an option. You align your mind with success as success can be your only option if you choose it.
Every anchor in the course is doable. The challenges you once faced can be gone if your mind is open to learning. And if you learn the action steps to change, then all you need to do is do them.
---
Once you enroll, you will get 27 mini videos within the FIVE main anchors of the JZ Fitness® High Five. You can watch those videos as quickly or slowly as you wish.
You will also get a downloadable copy of the JZ Fitness Lifestyle manual along with the JZ Fitness High Five Blueprint to reference the main components of the course.
For additional resources outside of the course, you may purchase JZ's book Breaking the Chains of Obesity, 107 Tools and download the JZ Fitness Nutrition app to your phone (available on Apple and Google Play).
27
Videos
5
Anchors
3
Bonus Interviews
Hear From Our Satisfied Students
---
You may access the course for 1 year. The reason the course is only available for a year is because you will have mastered the anchors necessary for long term results. Doing the work consistently for one year, and referencing the videos provided in the course from month to month will keep you in your journey. Avoid putting the course away for long periods of time otherwise you might revert back to former patterns. You deserve the optimal life.
Each person has a unique username and password to access the course. I encourage you to spread the word about the JZ Fitness Lifestyle course so that others can sign up and get their own username, password and access. There are group rates and corporate rates for the course available for parties over 20.
This is a great question. The course can be virtually for anyone who wishes to improve their health. The best option is to consult your physician first about any limitations you might have due to your current health state. However, from my experience, anyone with medical issues who embarks on the simple lifestyle strategies provided in this course can only improve their health. Remember, this course only provides a framework of answers for individuals and does not dive into specific recommendations. The course would therefore only help your condition not aggravate it.
This is the million dollar question. Setting up the environment for true success is of high importance. It is best to decide what your WHY is for doing this course to begin with. I find that when someone in the household starts feeling better, they become the role model for others to implement change and better health for the entire family. While you will never be able to force an optimal lifestyle on anyone around you, being the example is certainly the first step for any possible change.
This Is Perfect For You If...
---
You are ready to change
This course is only for people who are ready to change and ready to learn once and for all what it takes to get all the unnecessary weight off and age well.
You are ready to learn
You do not need any prerequisites to enroll in this course. For some people, especially those who've tried other programs, find themselves surprised on some of the most basic information they should know about some of the sections.
The course outlines a basic understanding of all five anchors which include Nutrition, Hydration, Fitness, Sleep and Me Management.
You have an open mind
An open mind for learning and implementing change is all you need to be eligible for this course.
But Not For You If...
---
You aren't prepared to put the work in
With any lifestyle change there will be a call for action. If you are looking to simply view the anchors and hear them from a passive standpoint, then this course will be a waste of your time and money.
But if you are ready to truly take your life into your hands and change the trajectory of your future health, AND you are willing to do the work, then this course is for you.
There is no expectation to be perfect. But there will be the expectation that you shift gears from day to day and eventually master all five anchors within a year to feel and notice any measurable changes.
To Learn
The Five Anchors
Learn the JZ Fitness High Five anchors in a fun way through short, educational, but entertaining videos on how to implement these anchors into your everyday life.
To Remove
Confusion
Take away all confusion from your past and present regarding what it takes to get to your goal weight and stay there for life.
This course will provide you with the framework you've been searching for so that you can create a clear pathway for self-optimization. Remember, when your body reaches healthy body composition values, you age well.
To Turn Back
The Clock
Turn back the clock on your aging by implementing these five anchors into your life right away.
Within 30 days of doing ALL five anchors consistently, you will begin feeling and looking better.